EB-Investor row: Police lathi charge on supporters; several injured, fifty arrested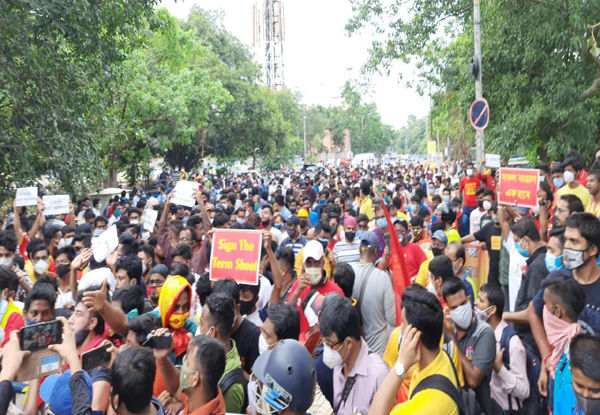 Xtra Time Web Desk: In an unprecedented scenario two groups of supporters of East Bengal clashed with each other in the wake of the impasse with investors Shree Cement Ltd in front of the club on Wednesday. In order to control the angry supporters, police resorted to lathi charge. According to police sources, five were injured and taken to the hospital, while around 50 were arrested after the incident in front of Eden Gardens.
Trouble started brewing in the afternoon when supporters under the banner of 'East Bengal Real Power' and other fan clubs started gathering for a pre-planned protest against the authorities and started shouting slogan.
With placards in their hands, the supporters also demanded intervention from chief minister Mamata Banerjee yet again. Another group, purportedly of the club management, soon retaliated with slogans as the situation snowballed into violence and police had to resort to lathi-charge.
Earlier East Bengal club General secretary Kalyan Majumdar, in a statement, had said that the agreement does not protect the rights of the existing club members.
'We will not sign the agreement where the members will lose their fundamental rights, where the club will be permanently handed over and we will lose the right over ground, logo, tent.'
Shree Cements had already refused to 'spend a penny' to build the side for the upcoming ISL season unless they get the sporting rights for which they needed the final term sheet signed by the club management.
The post EB-Investor row: Police lathi charge on supporters; several injured, fifty arrested first appeared on XtraTime | To get the best and exclusive sporting news, keep watching XtraTime.